** Contact us if you would like Literary Fusions to come to your campus with engaging, evidence-based, and practical professional development **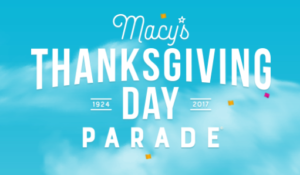 What started as a simple search to see if I could find some footage of historic Macy's Thanksgiving Day parades to show in class ended in my victorious discovery of this gem I want to share with you today!
Macy's has put together an amazing website to celebrate the fascinating history of their iconic parade: https://www.macys.com/social/parade/ It actually won a Webby Award for it's awesomeness.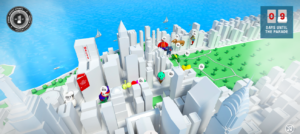 The site provides current information about this year's parade, such as the route it will take, the best places to view the parade, new balloons, etc. However, it also takes you decade by decade through the history of the parade, using the parade route as a kind of timeline. The interactive nature of the map makes it ideal for use on an interactive whiteboard!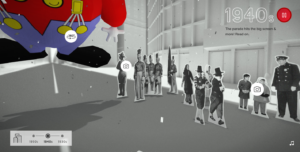 If you click on a balloon, you go "street level" for that decade. This shows you a popular/famous balloon of that era (you can actually rotate it and interact with it!), photos of people (both participants and spectators of the parade). A cheery narrator gives historical context of the parade during the time period. You can click any of the hotspots to find more media (additional images and videos) and more information. There are SO many conversations that could be sparked by browsing this website!
Library/Literacy Connection
I paired this site with Balloons over Broadway: The True Story of the Puppeteer of the Macy's Parade. I read the biography out loud and the students were fascinated. There were some really cool personal connections made because this parade is so integral to many peoples' Thanksgiving traditions. I even had one student share that his grandma had seen every single one of the parades since it began in 1924! We also made some connections between Tony Sarg, the puppeteer who developed the giant balloons, and the character traits we focus on at our school (curiosity, courage, etc.).
Integration Ideas:
Genre – Biography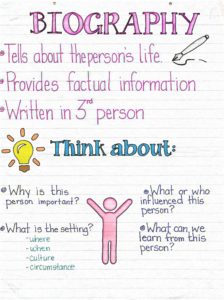 I always begin a biography by going over the elements that make a book a biography.  We discuss how a biography tells about a person's life (or part of his/her life), provides factual information (even if told as a narrative), and is written in the third person.
Then while we read, I want students to pay attention to why the person is important, the setting, who or what influenced the person, and what can we learn from this person's life.  I know that when we discuss setting in regular works of fiction we explain when and where a story takes place, but in a biography I want students to take that idea further.  In some biographies, the culture or circumstances of the time or place have an impact on the person's life.  It is important that those, sometimes delicate, conversations are had in the class.
Activate Schema – Frontload Pertinent Details
For this story, it's a good idea to frontload some information.  Students must understand the word marionette.  For many students, this will be the first time they hear such a word. I like to bring in props and show movie clips that help students really wrap their head around what a marionette is.  Here is a Pinocchio puppet and when I think about the word, I always think about The Sound of Music. I also front load the word blimp for the students.  Many have seen one in person or on TV but might not know exactly what they are or what they are called.  Another idea to frontload is Broadway, New York City, and Macy's.  Sure, those kids who live there won't need this information, but for our students in Texas, they need pictures and the concept visualized for them.
Writing
Since this book is about the inventions and creativity of Tony Sarg, give the students time to get creative.  Have students design their own puppet for the Macy's day parade.  It could be based on their favorite TV show, musician, or just an original creation.  They could draw the picture or try some of the neat artwork that Melissa Sweet did in the book.  In the backmatter of the book, she explains how she used watercolor, papier-mache and other mediums to create this book.  Maybe the art teacher will join forces with you!  After the students create their puppet, have them write a description of the puppet.  This is the time that they should describe the shapes, the colors, the size, and function.
Note: This site is amazing! However, you'll want to make sure you have a strong Internet connection. It is so media-rich that it needs the full attention of as much bandwidth as you can get in order to maximize your browsing experience. It will still work if you don't have a strong connection, just be warned that it might take longer to load and you might have to wait longer for it to buffer.