Bookstores make us giddy. We will stop to admire a well-crafted sentence. All our extra time goes to our technology. What happens when all three things come together? Well, that is literary fusion.
Jessica and Sherry have worked together for several years and have a shared passion for reinvigorating the reading lives of teachers and students alike.  They enjoy presenting together and their energy is contagious!
 Jessica Rogers
MSEd (Master of Science in Education)
Certification Area: Elementary Self Contained, Physical Education, Grades 1-8
---
Classroom teacher and former ELA/R Specialist at ESC Region 12, Jessica has a passion for making abstract educational theory practical for the classroom teacher. She specializes in reading, writing, and social studies.
Favorite Author – Roald Dahl.  As a child I remember reading Charlie and the Chocolate Factory and being drawn in by the author's dry wit and colorful characters.  To this day I read that story to my children every year, it never gets old!
How I Choose a Book – I'm not going to lie, the cover is very important to me! The picture and title must grab my attention immediately.  Another way I choose books is through Amazon and Good Reads.  They send me great suggestions based off of my reading habits.
My "Go To" Books – I have been told I have a dark side, I love mysteries and adventure books.  This is not very different from my television viewing as well.  I love Law and Orders/CSI shows on TV and also like to read about crimes.  As a complete antithesis I also love humorous books.  I enjoy dry wit and bantering interactions between the different characters.  I am a conundrum.
Guilty (Reading) Pleasures – Archie comic books, People magazine, InStyle magazine
My Biggest "No Way" – Robots and science fiction.  I'll read them, but I have to be forced to!
Sherry McElhannon
MSLIS (Master of Science in Library and Information Science)
Certification Area: Core Subjects, Grades 4-8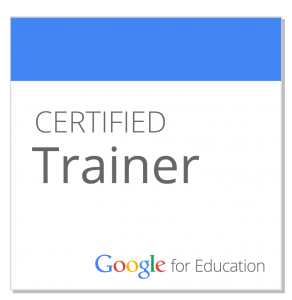 ---
Former Library/ Instructional Technology Specialist at ESC Region 12, Sherry loves helping teachers integrate technology seamlessly and painlessly, while helping develop a life-long love of reading. She specializes in library services and technology.
Favorite Author – Jasper Fforde. The wit and imagination of this author is incredible! He is an amazing world-builder and his books are full of allusions to everything from classic British literature, to Shakespeare, to fairy tales, to pop culture.  I feel smarter after I read them!
How I Choose a Book – Confession: I judge a book by it's cover.  However, I also judge a book by the title.  Cleverness, plays on words, quirkiness, allusions – it all adds extra points as I make my selections. Suggestions from family, friends, and colleagues also weigh heavily into the process.
My "Go To" Books – Retellings or remixes will get me every time, particularly fairy tales.  I admire the creativity of an author who can breathe new life into an old familiar story.  I like high fantasy (kings and queens and princes) and I love historical fiction as well.

Guilty (Reading) Pleasures – "Chick Lit" – the kinds of books with fluffy covers and curlicue font that don't take too much effort to read.
My Biggest "No Way" – Sports and adventure.