Don't see what you're looking for? Ask us!
We enjoy talking about anything that allows us the opportunity to fuse reading, writing, technology, and/or social studies! Our most popular sessions are listed below, but all sessions are customized to meet the specific needs of your district or campus, your data, and your teachers.
Click the title to see the session description and format options. Mini-sessions can be done in 1-3 hours, depending on your needs. Choose two 3-hour sessions to make a full, 6-hour session, or we can do a 1-hour session several times for your back-to-school conference!
For more information or to begin the process of scheduling your customized professional development session or program…
Core Content-Focused Sessions with Technology Integration
Booktalks and Book Trailers
After reading a book, adults and students alike have a strong desire to share that experience with someone else. Book trailers and booktalks are a simple way for librarians and teachers to channel this desire, encourage student creativity, improve reading comprehension, and generally increase enthusiasm for reading among a student body. This session will highlight the collaborative relationship between librarians and teachers as they help students create book trailers or book talks digitally using tools such as augmented reality and various video tools, develop and organize a database of student-created book trailers, and share these projects for the benefit of the entire school community.
Beyond the Textbook: Engaging Students in Social Studies through Literature (K-7)
History textbooks are notoriously dry and challenging, impeding the students' ability to make connections and engage with the content. However, history is anything but dry and boring! Children's literature is a largely unexplored option that can enhance the study of social studies at any level by providing a new layer of understanding that is accessible and relevant to today's student. This session will provide an introduction to a variety of carefully selected literature, from picture books to middle-grade novels, from fiction to non-fiction, that will help increase student engagement while providing a solid foundation for social studies instruction.
Available as a mini-session.
Historical Fusion: Integrating Technology with Biography (K-5)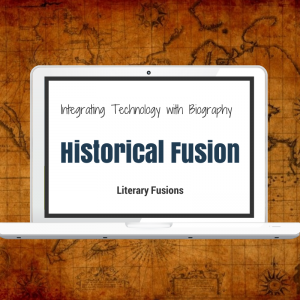 Our most popular session!
The social studies standards are jam-packed with over 140 important people to learn about.  Maximize time in the classroom by fusing social studies, ELA/R and technology. Jessica and Sherry will share fun, innovative ways to have students research great historical figures and creatively share biographical information with authentic audiences.
Available as a 6-hour or mini-session.
Head to Head: Young Adult Literature or Children's Literature (Grades 3-5)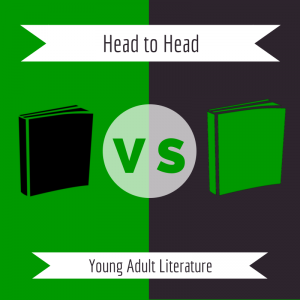 Popular books go head to head in this tournament-style workshop – and you win!
You're tired of the same novel you teach every year.  You want something new, but with so many coming out, how do you choose? It can be hard to find the time to keep current and identify novels that capture your students' interest, but will also align with your standards. For each genre, Jessica and Sherry select a novel published within the past three years, provide a detailed synopsis (with any disclaimers!), and present activities and ideas that support the ELA/R standards and promote the integration of technology. Walk away armed with classroom-ready ideas, and maybe even a copy of the book!
Available as a 6-hour session.
(In some areas, this workshop will end with a field trip to a local bookstore.)
High Tech Literature Circles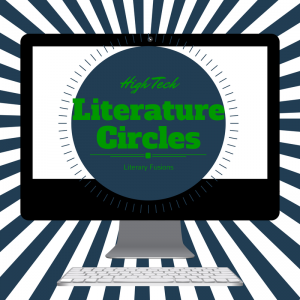 When you finish a great book, you want to talk to someone about it!  Your students feel the same way and establishing literature circles in your classroom can provide a place for students to have deep, powerful, thought-provoking conversations about what they're reading.  On day one, participants will learn the basics of setting up literature circles in their classroom as well as the power of the mini-lesson to explicitly teach comprehension and the TEKS. On day two, teachers will learn how to turn the ordinary literature circle into an online book club students will love. Students need to interact and challenge themselves with technology. Teachers will not only learn how to set up on-line platforms but actually begin the process.
This is generally a two-day workshop but can be customized to meet your needs.
Navigating a New Genre: Online Reading
Before evaluating a website for authenticity, you have to be able to read it. While websites have commonalities with traditional genres, they bring unique text features that require students to build a new kind of literacy. In this session, we will discuss the importance of teaching online reading and make a case for websites as a new genre. We will provide practical strategies to help teachers identify and teach the website's text features, as well as ways to determine student success in this genre. Teachers will leave ready to help their students become digitally literate consumers of information.
Available as a mini-session.
Redefine the Writers' Workshop with Google Docs
Technology is all about making our things more efficient and effective, and the Writers' Workshop is no exception! From start to finish, Google Docs can help streamline the writing process for you and your students. At the same time, the nature of Google tools will redefine the way you approach writing, simplifying both peer and teacher/student conferences and adding a powerful collaborative element to writing. Allow Google Docs to eliminate some of the endless paperwork and move your classroom into the 21st century, where cloud-computing is embraced and leveraged, and students are prepared for the competitive world that faces them after the classroom.
Researching in the Elementary Classroom (2-5)
Research is often a scary word, especially in elementary school, but this session (presented by a teacher and librarian) will outline the importance of research and inquiry and strive to break the process into manageable steps: choosing a topic of interest and developing questions, finding appropriate and credible resources, and organizing digital research. We will provide concrete ideas, technology tools, and strategies for helping students be successful in each step.
Available as a mini-session.
Vocabulary and App Smashing (K-5)
A strong vocabulary is key to student success in all subject areas. Using the vocabulary standards and versatile iOS apps, teachers will learn to help students strengthen their content area vocabulary by interacting with new words in an authentic environment in order to build a strong foundation for instruction. This session will help participants understand the vocabulary standards, the basics of combining two or more apps to create a more meaningful product and provide practical ideas to help teachers app smash their way to a stronger vocabulary for their students.
Available as a mini-session.
Technology-Focused Sessions
Give and Take: Social Media for Professional Development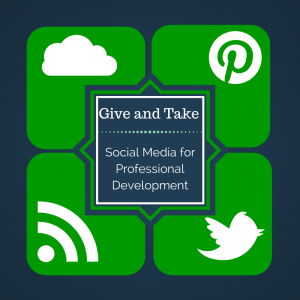 You need new ideas! You need encouragement! You need to stay current in your profession!  You can do all this, and more, with your very own PLN or Personal Learning Network.  PLNs allow educators to access resources and new information, create relationships with other professionals around the world, and also share their own ideas and accomplishments with an eager audience. Being part of a PLN can actually save time and make things easier for teachers. This workshop is designed for teachers who are comfortable with technology but are still investigating the professional use of social media. Participants will create accounts during the workshop and join established networks of educators so that they can continue their learning long after this workshop.
This workshop can address a general audience of teachers, or be tailored to a specific subject area.
Available as a 6-hour or mini-session.
More than Just Directions: Google Maps
Google Maps is more than just directions! Google has given you the power to customize Google Maps by layering different types of multimedia over an international backdrop to create the ultimate showcase for your content. That power is bestowed on anyone, teacher or student, who wants to create a rich global context for any subject area, and the resulting product naturally lends itself to engaging, interdisciplinary, and transferable learning. A custom Google Map can help bring content to life in the classroom and help students engage with the world in an authentic and exciting way!
Available as a mini-session.
Outside the Box: Get Creative with Student Presentations (K-5)
Tired of the same old powerpoint project? These kid-tested presentation tools are simple to use, yet provide a powerful outlet for students to engage with their content on a deeper level and show what they know. When it comes to presenting their knowledge, students must be able to select the appropriate tool for the task.  Teachers can support this selection process by providing a range of tools that meet various content goals and student readiness levels.  This session will help teachers build expand their toolbox of tech tools to share with their students.
Available as a mini-session.
Select, Collect, Reflect: Student Created Digital Portfolios (2-5)
Portfolios are a vital part of authentically assessing student learning and tracking growth over time. Student ownership in the process of creating digital portfolios emphasizes the student's role in their own learning. This session will help teachers understand the process of creating an effective portfolio: selecting work that represents performance, collecting the work (digitally, in this case), and then reflecting on that work and how it promotes learning. We will also provide suggestions for specific technology tools that can be used to create digital portfolios.
Available as a mini-session.
Toy or Tool? iPads in the Elementary Classroom
iPads unlock a whole new world of information and experiences, but they can also bring a whole new set of challenges to the elementary classroom. New procedures must be implemented, new classroom management strategies employed, not to mention the practical organization of the devices themselves (storing, charging, app management, etc.). Often, iPads can feel more like a distraction than an educational tool. This session is designed to develop confidence as you integrate iPads into your classroom by providing practical tips for procedures and organization, building your students' toolbox of universal apps, and of course, top apps that let students exercise creativity and demonstrate a depth of knowledge. If you're considering iPads for your classroom, or if your class set has been gathering dust because you weren't sure what to do with them beyond education games, this session is for you!
Classroom Teacher/Librarian Collaboration
Picture Books as Mentor Texts for writing (K-5)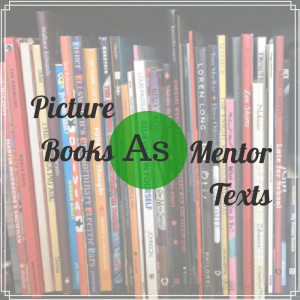 Picture books can bring so much joy to your students and are a staple in any elementary classroom. But they could also be your new secret weapon when you are teaching writing! Picture books can provide quality examples of all aspects of writing for your young writers to emulate. The stories you share with your students through picture books will inspire your students' imagination and build their confidence as writers while helping them make meaningful personal connections to literature and grow as readers and writers. Leave with classroom-ready ideas for infusing quality picture books into writing.
Available as a 6-hour or mini-session.
Integrating Informational Texts
Much of the reading done by adults and older students, particularly online, is done in the informational text genre, so we must equip our students to comprehend this complex genre. Teachers and librarians can work together to conquer this genre and this session is designed to highlight that collaboration! Participants will walk away with practical teaching strategies for the classroom, an understanding of what to look for in strong informational text as well was where to look, and lots of resources (including book lists!) for helping students be successful with informational text.
Reading Strategies for the Elementary Librarian
Becoming a successful life-long reader doesn't just happen. The reading strategies that most adults employ automatically must be explicitly taught and modeled for students. The elementary librarian is a secret weapon in this process! Even a simple read-aloud during a library visit can be used to reinforce and model the same reading strategies that are being taught in the classroom. This session will help librarians feel confident as they model reading strategies for students (choosing just right books, establishing a purpose for reading, asking questions, monitoring comprehension, visualizing, and making inferences). Never underestimate the collaborative relationship between teachers and librarians as they combine their powers towards a common goal: developing successful readers!
Available as a 6-hour or mini session.
Thematic Book Clubs to Promote Critical Thinking
Challenge the depth of students' conversations about reading with book clubs centered around universal themes. Based on a genre identified by TEKS, teachers can work with librarians to provide a variety of texts (physical and digital) unified by a universal guiding question that drives students to make deep thematic connections to other texts, themselves and the world. Armed with tools of effective communication, students will be driven toward deeper critical thinking and success in both face-to-face and online conversations.
Available as a mini-session.