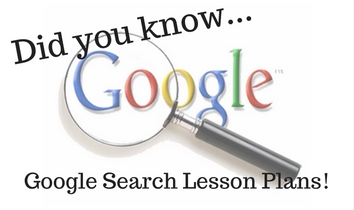 Research is not exactly a student's favorite word. It can also be intimidating for teachers for figure out how to go about helping students learn to do it effectively.
Then there's the whole "Google" thing…do you let students use it to research or not? Let's face it together: students will never NOT use Google. But you CAN teach them how to use it effectively.
Side Note: Check out the Google Custom Search Engine – it will change your life!
Google wants to help create future generations of effective internet researchers! To do so, they've provided a plethora of ready-to-use lesson plans!
From picking the right search terms to evaluating credibility of sources, this page provides a beginner, intermediate, and advanced lesson plan for each step in the process of internet research.

The lessons are amazing! They begin with a guiding question and a lesson overview.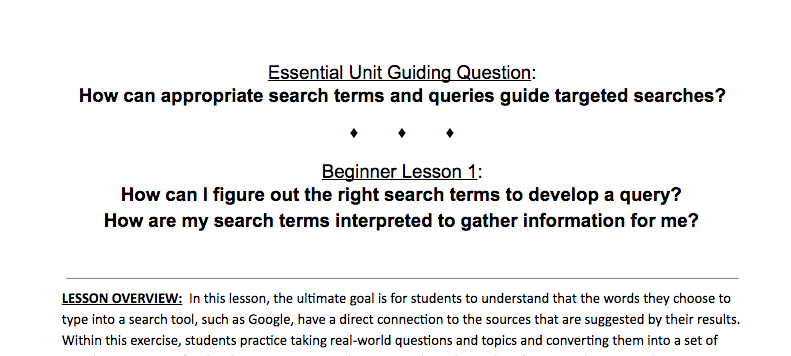 But THIS is my favorite part…resources! Google gives you a presentation to go with the lesson, and links to videos that you might need.  The presentations are great too – step-by-step through the process, complete with screen shots in case you don't have internet.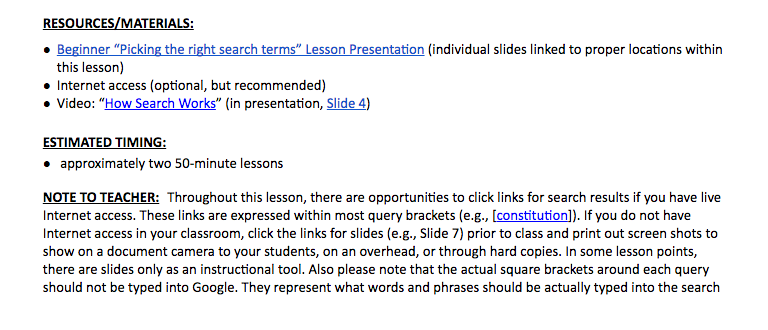 There are also notes for the teacher (love), and the lesson plan is detailed and thorough. Almost no prep required!
Check out the nice lesson plan map too!
This page has three modules of differentiated lesson plans:

These lessons are just as detailed, packed with resources, and easy to use – they just cover a different set of topics!
Check out these amazing lessons from our friends at Google!